ARE YOU A SAVER OR A SPENDER? WHY SAVING IS GOOD FOR THE BRAIN
Posted by brandstad at September 19th, 2017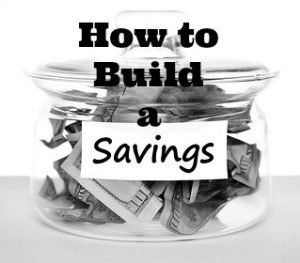 It's really difficult to think about saving when you have debts or are on a low income. Even if you have a lot of money coming in regularly it can still be difficult to save.  But this is exactly what you need to do. Do you know that saving money even if it is as little as £1 a week or a month has psychological benefits? By putting money aside and not spending it you are forcing your brain to put you first. You are creating a habit and a discipline which puts you in control of your money and your life.
So the next question which may seem like a simple basic one is 'how do I save?' This blog offers a 7 tips to developing a saving habit in 5 minutes.
Saving should be the first thing you do when you get any money not the last. The hardest part of saving is how to start. The idea is to develop the habit of paying yourself first. You worked for the money now you deserve to keep some for yourself and your future. Most of the time as soon as we get paid we pay our bills, debts and whatever is left we spend on consumable goods we fancy thinking that will make us happy but it is just a temporary fix.
Here are 7 basic steps to develop the savings habit.
Work out how much your monthly income and immediately commit to saving £1 a day. You may have income from a number of different places e.g. your job, alimony maintenance, a side business, government  benefits or grants, etc. If they are all paid at different times and different amounts then add them all together and write them in a notebook specifically for this purpose.

Work out how much you currently spend. Collate all your bills and expenditures and write down how much you spend every month in the same notebook. You may need to keep a track of what you are spending on for a week or so if you are not sure of how much you typically spend on say lunches, snacks, and other impulse purchases.

Make a budget. With the information from 1 and 2 above draw up a budget showing your income and expenditure and also add any thing you plan to spend on in the next 6 months. Include things like birthday presents, clothes, etc. Once you have done this total up all your expenditures and total up all of your income. Deduct your expenditure from you income. You should have a positive figure. If you don't then look at what you are spending and see how you can reduce some of it. Alternatively, you can look at how you can increase your income (see our blog on Ways to increase your income)

Set a goal for a monthly or weekly amount to save and make it a habit

– say 10-15% of your income. There is the secret of what I call triple tithing. Learn to live on less than your income. If you had a salary cut or had some other loss of income you would be forced to adjust your expenditure to survive. Don't allow your expenditure to spiral just because you have the money. Also give to a good cause, a religious cause or some other charity. There are hidden benefits from this behaviour. So a third of your savings goes to your long term project, a third goes to your short term project and the final third goes to your good cause.

Set a goal for something to save for

– e.g. short term savings; for unpredicted/unplanned expenditures (3-9 months of your living expenses), holidays, etc. Long term savings; for things like a deposit on a house, children's education or retirement. Get a good balance between your long term and short term goals. That way you more likely to stay motivated to continue saving. If all your savings are in long term goals then you may run out of steam.

Make savings a habit. Automate your savings by setting up a standing order.

That way as soon as your salary or benefits hits the bank the monthly savings is transferred to a savings account so you don't spend it. Once it is done automatically you don't have to think about it or see it and it becomes a habit. You are less likely to be tempted to spend it.

Watch your savings grow – check your savings regularly.

This will encourage you to keep to your savings plan. If there are any problems or shortfalls they can be fixed quickly. It will also inspire you to save more and hit your savings goals faster! Don't be tempted to dip into your savings as it will demoralise you. Put the savings in an account where you do not have easy access.
For more advice on how to save money and improve your financial position contact us today.
Follow us on twitter @bizcomp #mondaysmoneytips
Category: Monday's money tips
Post Tagged with
financial capability
,
how to save money
,
money skills
,
money tips
,
saving your money